Three Lotus Dragon Acupuncture Wellness Center ​PC
Guar​ding The Thr​ee Treasures of Lo​ngevity​​
        The California ballot has prop 64 which is the legal recreational use of marijuana.  Voters will decide whether to make recreational cannabis use legal. There are positives and negatives of this initiative if enacted. If legalized it will compete with current initiatives to stop smoking and protect the public from second hand smoke, which is a negative aspect.  The legalization of cannabis in other states, has decreased the number of arrest for possession, which is a positive aspect (Boeker, 2016). The concern of voting yes on prop 64 is that it could deteriorate voter health and destroy our ecological system.
        The greatest threat to public health from marijuana comes from motor vehicle accidents. There is evidence that marijuana use is associated with approximately twice the number of both fatal and non-fatal motor vehicle accidents. Nationally, fatal collisions increased from 29% in 1993, to 37% in 2010. In Oregon, the percent of fatal crashes increased 49% after the legalization of medical marijuana (Sewell, Poling, & Sofuoglu, 2009). In 2014, Sonia Toor a 21-year-old female was so intoxicated on Marijuana, she ran over and killed a 84-year old elderly woman with a minivan in the parking lot of Walgreens in San Mateo, California (Journal Staff, 2014).
       Marijuana advocacy groups, and marijuana magazine promoting cannabis use; claim cannabis use is the cure for pain with no side effects and no addiction issues. Research discovered a mild pain reduction effect but with overwhelming side effects.  The psychological effects of cannabis usage are: lower IQ, disconnected personality, schizophrenic issues, inability to maintain gainful employment, fear, anxiety, lack of attention, poor impulse, reduction in memory and decision making. Heavy use of cannabis results in schizophrenia-like psychosis called substance induced psychosis. "It is estimated that 8–14% of schizophrenia cases are due to marijuana use" (Repp & Raich, 2014). The effect caused by marijuana use is depression and anxiety that is not fully restored with cessation of cannabis (Repp & Raich, 2014).
        The physical effects are" deficits in vision span, verbal fluency, hypertension, cardiac issues, strokes, increased heart rate, lethargy, lung congestion, asthma, bronchitis, phlegm production, and lung infections" (Cox,2014). The consensus that cannabis is not addictive is refuted by "research clearly demonstrating that approximately 9% of those who experiment with marijuana will become addicted. This percentage increases to 17% for those who start using marijuana as teenagers and up to 50% for those who smoke marijuana daily" (Volkow, Baier, Compton, & Weiss (2014).  Many cannabis users advocate that cannabis use is better than cigarettes but the research also noted "the use of cannabis is associated with cancer and cancer causing agents" (Repp & Raich, 2014).
         The Indoor/Outdoor Medical Grower's Bible states "Marijuana is a water- and nutrient-intensive crop, cultivation requires land clearing, ​ the diversion of surface water, agrochemical pollution, and the poaching of wildlife." (Cervantes, 2006). California is in a constant flux of drought, so the toll of cultivation of Marijuana would further endanger our water supply and clearing land would reduce our forest. The pesticides used would increase the number of birth defects and cancer related illnesses and greatly diminish our wildlife. Cannabis grown in a greenhouse type setting requires about 20 TW/h/year nationally (including off-grid production) of electricity. This is equivalent to that of 2 million average U.S. homes, corresponding to approximately 1% of national electricity consumption or the output of 7 large electric power plants" that is a huge carbon foot print (Mills, 2012). 
            Legalization of cannabis will also lock out local individuals from growing cannabis since as seen in other states, only big business will be allowed to grow cannabis like tobacco companies since it will be a taxed controlled substance of the government. So while the lower income neighborhoods will benefit from a decrease number of arrests for possession of cannabis. The legalization will not increase the revenue in those neighborhoods, it will not decrease unemployment, and it will not improve or reduce neighborhood disorder. Instead of growing more cannabis locally it will be grown by big corporations which will increase the likelihood of a huge carbon foot print. Mostly likely the home grow variety will be gone and subject to prosecution. And as for the Cannabis enthusiast who have long for the day for it to be legal to smoke they will likely have to make more money to afford Cannabis.  In 2014, the National Association of School Nurses can out against legalization of marijuana, stating "there was not sufficient scientific evidence and legalization marijuana for adult recreational use, would give youth access" (Endsley & Embrey, 2014). Voting Yes on prop 64 may prove to be the Cannabis advocates worse nightmare. It could also be a degradation of the environment, an increase health cost to pay for the health issues and increase mortality.  Is it worth it?
References
Carah, J.K., Howard, J.K., Thompson, S.E., Short Gianotti, A.G., Bauer, S. D., Carlson, S. M., …(2015). High for conservation: adding the environment to the debate on marijuana liberalization. Bioscience, 65(8) (2015) 822-829. Retrieved from PubMed
https://www.ncbi.nlm.nih.gov/pmc/articles/PMC4776720/ - bib12
Repp, K.K., Raich, A.L. (2014). Marijuana and health: A comprehensive review of 20 years of research. Washington County Oregon. Retrieved on October 16, 2016 from
Sewell, R. A., Poling, J., & Sofuoglu, M. (2009). THE EFFECT OF CANNABIS COMPARED WITH ALCOHOL ON DRIVING. The American Journal on Addictions / American Academy of Psychiatrists in Alcoholism and Addictions, 18(3), 185–193. `
Volkow, N.D., Baier, R.D., Compton, W.M., & Weiss, S. R. B. (2014). Adverse health effects of marijuana use. New England Journal of Medicine. 2014; 307:2219-2227. DOI: 10.1056/NEJMra1402309
A La carte services
Reiki $60
Reflexology $50.00
Cupping $75
Gua Sha $75

Announcements:
Beginning January 1, 2014 the Obamacare Act will include Acupuncture as part of the basic benefits for all health insurance.
Effective January 1, 2014 Three Lotus Dragon Acupuncture as part of the Optum Health Network will proved Acupuncture for Sutter Health Plus Network and in the California Schools VEBA Network
February 15, 2013 Three Lotus Dragon Acupuncture provides acupuncture for Allstate using Health Smart Preferred network
I am conducting a research survey for my final research. It is focused on people with Fibromyalgia if you or someone you know have been diagnosed with Fibromyalgia please take the survey.

Thank you for your help.

https://plus.google.com/116046835845645340026/about?gl=US&hl=en-US
Reach us on Google local businesses online and on your mobile device.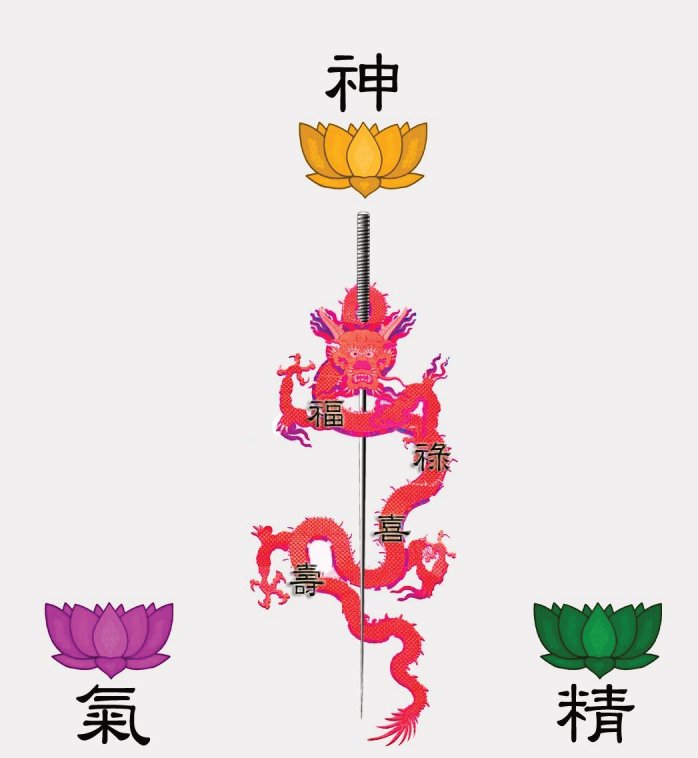 Give Dad And Grads, the perfect gift of health! Chinese medicine can offer Dad increase vitality, relief from pain, reduced blood pressure, youthful virile longevity and stress relief for both Dads and grads. . Visit our website blog articles  for more information on the benefits of Acupuncture and Chinese Medicine and the long list of ailments it can treat and help you maintain your youthful wellness. 

 Three Lotus Dragon Acupuncture Wellness Center 

 We Guard Your Three Treasures Of Longevity 

 Call Now 1-800-886-4813 and get details on how to purchase yours now!

Acupuncture and Oriental Medicine Day is observed annually on October 24. It is part of an effort designed to increase public awareness of the progress, promise, and benefits of acupuncture and Oriental medicine.

An estimated 36% of U.S. adults use some form of complementary and alternative medicine (CAM), according to a survey by the National Center for Complementary and Alternative Medicine, a component of the National Institutes of Health. When megavitamin therapy and prayer specifically for health reasons is included in the definition of CAM, the number of U.S. adults using some form of CAM in the past year rises to 62%. Among the common CAM practices identified by the survey were acupuncture, acupressure, herbal medicine, tai chi and qi gong.

A survey by the National Certification Commission for Acupuncture and Oriental Medicine found that approximately one in ten adults had received acupuncture at least one time and 60% said they would readily consider acupuncture as a potential treatment option. Nearly half (48%) of the individuals surveyed who had received acupuncture reported that they were extremely satisfied or very satisfied with their treatment. In addition, one in five (21%) of the total NCCAOM survey respondents reported that they had utilized some other form of Oriental medicine besides acupuncture, such as herbs or bodywork (e.g., shiatsu).

These studies and others like them clearly demonstrate that CAM therapies such as acupuncture and Oriental medicine are common practice in today's health care system. They also support the need for consumers to be provided accurate and reliable information regarding their treatment options. To celebrate AOM Day we are proud to announce our annual 2-20-20 Event


2-20-20 Event


Come Treat Yourself to a Relaxing 20 minute Session and Trick your Stress Away.At the 2-20-20 Event On Thursday October 24, 2013. The Event is to celebrate National Acupuncture and Oriental Medicine Day. 2-20-20 two needles for 20 minutes for $20 dollars. 

Date: October 24, 2013 Thursday


Time: 9am -6pm

Location: The Three Lotus Dragon Acupuncture Wellness Center

328 N. San Mateo Dr. 

Suite C, 

San Mateo, CA. 94401

800-886-4813

http://www.threelotusdragon.com

 


In Celebration of July the month Independence., Three Lotus Dragon Acupuncture Wellness Center is also celebrating health independent from imbalance with a special 10 % off for the first treatment. Good only for new patients until August 5, 2012. Come and seek independence from pain, insomnia, and depression. Let us help you gain balanced youthful health. Offer is good for both regular acupuncture and facial rejuvenation treatments. Herbs sold separately and are not part of this offer.! Call Now 800-886-4813. Applies to cash, credit card and debit card only




 

 

 

 

Offer not intended to suggested or claim a cure.


Coming Soon! On July !, American Specialty Health which handles Kaiser, Aetna, Blue cross, Cigna and many  others will be another Health insurance for which Three Lotus Dragon Acupuncture Wellness Center will be an In network Preferred Provider for Acupuncture


 

Give Dad The Gift Of Health. Gift Certificates available for graduation gifts, birthdays, and father's day. June is the month when Fathers are celebrated. But it is also the month when we think about Dad's health. How long will he be able to keep up with coaching, working, spending time with the kids and performing his duties as both a husband and father?

For older men issues of arthritis, hypertension, hyperlipidemia, and lower libido, whereas for younger men issues of impotence, premature ejaculation, and sports injuries, just to mention a few health issues. Read more in the Men's health section about issues that affect specifically men. It is at times hard to figure out what gift to give Dad.  Show how much you care about him and how much he means to you and the family. Give the Gift of Health.  Health Gift certificates are available at The Three Lotus Dragon Acupuncture Wellness Center. One treatment may help him find a new path to health that could not only extend his life expectancy, but give him an opportunity to find his lost vitality or improved health.

0

/